Description
Edit
Jim is
Jared's
go to alias. When ever he needs to sound like a (relatively) normal person he uses Jim.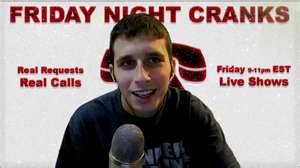 He also has a 7 year old daughter,
Michelle
, and/or a 9 year old son,
Ralphie
, in some calls. Jim changes a lot based on what prank call he's in. Sometimes he's a very normal person with a not so normal problem, other times he's completely insane. His age also changes between prank calls too. Sometimes he's in his late teens or early twenties and other times he's a grown man with a family. Jim is sometimes married, sometimes divoriced and remarried, and sometimes he implies that he killed his wife. Jim is sometimes a very good father with good intentions. Other times, he is a very strict father who yells and spanks his kids. Jim will most of the time have a very dysfunctional family. He lives at 52 Cauliflower Lane in Beverly Hills, Califonia, 90210.
(Some) Appearances
Edit
Flooded Basement Prank Call
Sex Defender Prank Call
Most Hilarious Prank Call - Featuring Stu Stone
iPhone 4S Siri Out of Control
"Now it's showing me the nearest gym..."
"I'm going in!"
"Siri, play my workout mix."
"Michelle, you better hurry the hell up with that sandwich!"
"Don't make me go all pterodactyl on your ass!"
"How do you know that I killed your.. wait wait wait."